Bangladesh country code is :
00 880 or +880
You will always have to dial this telephone code before the number you want to call in Bangladesh.

Choose another country :
By countries : By country code :
How to call Bangladesh ?
To call Bangladesh you need to dial like this : 00 + Bangladesh country code + city area code + the number you wish to call. For example to call Bangladesh you always need to do 00880 + number, so it looks like 00 880XXXXXXXXX. (00) is the intrnational access code but from Canada it is 011.
What is the 880 country code ?
00880 is Bangladesh country telephone code. It's the dialing code you need for calling Bangladesh from another country. This page concern only Bangladesh dial code. If you want to know others dialing country codes you can find what you search in homepage.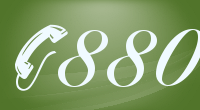 International access code can be replaced by "+" and the dialing code can be written like +880 or like 00880.
Bangladesh cities area codes.
You can find below area codes for major cities of Bangladesh. Before dialing, you must first enter the country code for Bangladesh and then the area code of the city you want to call.
So, you must start your dialing like this :

IDD + Bangladesh country code + city area code + ?????
| City | Dialing codes | Area code | City calling phone code |
| --- | --- | --- | --- |
| Abhaynagar (Noapara) | +880 | (0)4222 | 00880(0)4222 |
| Agailjhara | +880 | (0)4323 | 00880(0)4323 |
| Akhaura | +880 | (0)8522 | 00880(0)8522 |
| Alamdanga | +880 | (0)7622 | 00880(0)7622 |
| Anwara | +880 | (0)3029 | 00880(0)3029 |
| Araihazar | +880 | (0)6722 | 00880(0)6722 |
| Ashuganj | +880 | (0)8528 | 00880(0)8528 |
| Babugonj | +880 | (0)4327 | 00880(0)4327 |
| Badarganj | +880 | (0)5222 | 00880(0)5222 |
| Bagerhat | +880 | (0)468 | 00880(0)468 |
| Bagerphara | +880 | (0)4223 | 00880(0)4223 |
| Bajitpur | +880 | (0)9423 | 00880(0)9423 |
| Bakergonj | +880 | (0)4328 | 00880(0)4328 |
| Balagonj | +880 | (0)8222 | 00880(0)8222 |
| Banaripara | +880 | (0)4320 | 00880(0)4320 |
| Banaripara | +880 | (0)4332 | 00880(0)4332 |
| Bancharampur | +880 | (0)8523 | 00880(0)8523 |
| Bandar | +880 | (0)6724 | 00880(0)6724 |
| Bandarban | +880 | (0)361 | 00880(0)361 |
| Baneswar | +880 | (0)7228 | 00880(0)7228 |
| Bangla (Hili) | +880 | (0)5329 | 00880(0)5329 |
| Banskhali | +880 | (0)3020 | 00880(0)3020 |
| Barabkunda | +880 | (0)3028 | 00880(0)3028 |
| Baralekha | +880 | (0)8622 | 00880(0)8622 |
| Barguna | +880 | (0)448 | 00880(0)448 |
| Barisal | +880 | (0)431 | 00880(0)431 |
| Barura | +880 | (0)8027 | 00880(0)8027 |
| Bashail | +880 | (0)9222 | 00880(0)9222 |
| Baufal | +880 | (0)4422 | 00880(0)4422 |
| Begamgonj | +880 | (0)3221 | 00880(0)3221 |
| Belkuchi | +880 | (0)7522 | 00880(0)7522 |
| Bera | +880 | (0)7323 | 00880(0)7323 |
| Bhairabbazar | +880 | (0)9424 | 00880(0)9424 |
| Bhaluka | +880 | (0)9022 | 00880(0)9022 |
| Bhandaria | +880 | (0)4623 | 00880(0)4623 |
| Bhanga | +880 | (0)6323 | 00880(0)6323 |
| Bhangura | +880 | (0)7328 | 00880(0)7328 |
| Bheramara | +880 | (0)7022 | 00880(0)7022 |
| Bhola | +880 | (0)491 | 00880(0)491 |
| Bhuapur | +880 | (0)9223 | 00880(0)9223 |
| Bianibazar | +880 | (0)8223 | 00880(0)8223 |
| Birganj | +880 | (0)5323 | 00880(0)5323 |
| Biswanath | +880 | (0)8224 | 00880(0)8224 |
| Boalkhali | +880 | (0)3032 | 00880(0)3032 |
| Boalmari | +880 | (0)6324 | 00880(0)6324 |
| Boda | +880 | (0)5653 | 00880(0)5653 |
| Bogra | +880 | (0)51 | 00880(0)51 |
| Borhanuddin | +880 | (0)4922 | 00880(0)4922 |
| Brahmanbaria | +880 | (0)851 | 00880(0)851 |
| Brahmanpara | +880 | (0)8028 | 00880(0)8028 |
| Burichang | +880 | (0)8029 | 00880(0)8029 |
| Chakaria | +880 | (0)3422 | 00880(0)3422 |
| Chandanaish | +880 | (0)3033 | 00880(0)3033 |
| Chandiana | +880 | (0)8022 | 00880(0)8022 |
| Chandpur | +880 | (0)841 | 00880(0)841 |
| Chapai Nobabganj | +880 | (0)781 | 00880(0)781 |
| Chatkhil | +880 | (0)3222 | 00880(0)3222 |
| Chatmohar | +880 | (0)7324 | 00880(0)7324 |
| Chattak | +880 | (0)8723 | 00880(0)8723 |
| Chauddagram | +880 | (0)8020 | 00880(0)8020 |
| Chaugacha | +880 | (0)4224 | 00880(0)4224 |
| Chhagalnaiya | +880 | (0)3322 | 00880(0)3322 |
| Chitalmari | +880 | (0)4652 | 00880(0)4652 |
| Chittagong | +880 | (0)31 | 00880(0)31 |
| Chouhali | +880 | (0)7523 | 00880(0)7523 |
| Chrirbandar | +880 | (0)5326 | 00880(0)5326 |
| Chuadanga | +880 | (0)761 | 00880(0)761 |
| Chunarughat | +880 | (0)8325 | 00880(0)8325 |
| Comilla | +880 | (0)81 | 00880(0)81 |
| Companiganj | +880 | (0)8225 | 00880(0)8225 |
| Companiganj (B.Hat) | +880 | (0)3223 | 00880(0)3223 |
| Cox's Bazar | +880 | (0)341 | 00880(0)341 |
| Dagonbhuya | +880 | (0)3323 | 00880(0)3323 |
| Damudda | +880 | (0)6023 | 00880(0)6023 |
| Dashmina | +880 | (0)4423 | 00880(0)4423 |
| Daudkandi | +880 | (0)8023 | 00880(0)8023 |
| Daulatkhan | +880 | (0)4924 | 00880(0)4924 |
| Debidwar | +880 | (0)8024 | 00880(0)8024 |
| Dhaka | +880 | (0)2 | 00880(0)2 |
| Dhamrai | +880 | (0)6222 | 00880(0)6222 |
| Dharmapasha | +880 | (0)8725 | 00880(0)8725 |
| Dhunat | +880 | (0)5023 | 00880(0)5023 |
| Dhupchachia | +880 | (0)5024 | 00880(0)5024 |
| Dianjpur | +880 | (0)531 | 00880(0)531 |
| Dighalia | +880 | (0)4033 | 00880(0)4033 |
| Dohar | +880 | (0)6223 | 00880(0)6223 |
| Durgapur | +880 | (0)9525 | 00880(0)9525 |
| Fakirhat | +880 | (0)4653 | 00880(0)4653 |
| Faridpur | +880 | (0)631 | 00880(0)631 |
| Faridpur | +880 | (0)7325 | 00880(0)7325 |
| Fatikchari | +880 | (0)3022 | 00880(0)3022 |
| Fenchugonj | +880 | (0)8226 | 00880(0)8226 |
| Feni | +880 | (0)331 | 00880(0)331 |
| Fulbari | +880 | (0)5327 | 00880(0)5327 |
| Fulgazi | +880 | (0)3326 | 00880(0)3326 |
| Gafargaon | +880 | (0)9025 | 00880(0)9025 |
| Gaibandha | +880 | (0)541 | 00880(0)541 |
| Gazaria | +880 | (0)6922 | 00880(0)6922 |
| Ghatail | +880 | (0)9225 | 00880(0)9225 |
| Goalanda | +880 | (0)6423 | 00880(0)6423 |
| Godagari | +880 | (0)7225 | 00880(0)7225 |
| Golachipa | +880 | (0)4424 | 00880(0)4424 |
| Golapgonj | +880 | (0)8227 | 00880(0)8227 |
| Gopalgonj | +880 | (0)668 | 00880(0)668 |
| Gopalpur | +880 | (0)9226 | 00880(0)9226 |
| Goshairhat | +880 | (0)6024 | 00880(0)6024 |
| Gouripur | +880 | (0)9024 | 00880(0)9024 |
| Gournadi | +880 | (0)4322 | 00880(0)4322 |
| Gurudashpur | +880 | (0)7724 | 00880(0)7724 |
| Habiganj | +880 | (0)831 | 00880(0)831 |
| Hajiganj | +880 | (0)8424 | 00880(0)8424 |
| Haragacha | +880 | (0)5224 | 00880(0)5224 |
| Hathazari | +880 | (0)3023 | 00880(0)3023 |
| Hatiya (Oshkhali) | +880 | (0)3224 | 00880(0)3224 |
| Hizla | +880 | (0)4324 | 00880(0)4324 |
| Homna | +880 | (0)8025 | 00880(0)8025 |
| Ishwardi | +880 | (0)7326 | 00880(0)7326 |
| Ishwargonj | +880 | (0)9027 | 00880(0)9027 |
| Islampur | +880 | (0)9824 | 00880(0)9824 |
| Itna | +880 | (0)9426 | 00880(0)9426 |
| Jagonnathpur | +880 | (0)8727 | 00880(0)8727 |
| Jaintapur | +880 | (0)8229 | 00880(0)8229 |
| Jamalpur | +880 | (0)981 | 00880(0)981 |
| Jhalakati | +880 | (0)498 | 00880(0)498 |
| Jhikargacha | +880 | (0)4225 | 00880(0)4225 |
| Jhinaidah | +880 | (0)451 | 00880(0)451 |
| Jhinaidah | +880 | (0)571 | 00880(0)571 |
| Jokiganj | +880 | (0)8232 | 00880(0)8232 |
| Kachua | +880 | (0)4654 | 00880(0)4654 |
| Kaliakoir | +880 | (0)6822 | 00880(0)6822 |
| Kaliganj | +880 | (0)6823 | 00880(0)6823 |
| Kaligonj | +880 | (0)4523 | 00880(0)4523 |
| Kalihati | +880 | (0)9227 | 00880(0)9227 |
| Kalkini | +880 | (0)6622 | 00880(0)6622 |
| Kamarkhand | +880 | (0)7524 | 00880(0)7524 |
| Kanaighat | +880 | (0)8220 | 00880(0)8220 |
| Kaokhali | +880 | (0)4624 | 00880(0)4624 |
| Kapashia | +880 | (0)6824 | 00880(0)6824 |
| Kaptai | +880 | (0)3529 | 00880(0)3529 |
| Kashba | +880 | (0)8524 | 00880(0)8524 |
| Kashiani | +880 | (0)6652 | 00880(0)6652 |
| Kazipur | +880 | (0)7525 | 00880(0)7525 |
| Kendua | +880 | (0)9528 | 00880(0)9528 |
| Keranigonj | +880 | (0)6224 | 00880(0)6224 |
| Keshobpur | +880 | (0)4226 | 00880(0)4226 |
| Khagrachari | +880 | (0)371 | 00880(0)371 |
| Khepupara | +880 | (0)4425 | 00880(0)4425 |
| Khulna | +880 | (0)41 | 00880(0)41 |
| Kishoreganj | +880 | (0)941 | 00880(0)941 |
| Kochua | +880 | (0)8425 | 00880(0)8425 |
| Komalgonj | +880 | (0)8623 | 00880(0)8623 |
| Kotalipara | +880 | (0)6653 | 00880(0)6653 |
| Kotiadhi | +880 | (0)9428 | 00880(0)9428 |
| Kulaura | +880 | (0)8624 | 00880(0)8624 |
| Kurigram | +880 | (0)581 | 00880(0)581 |
| Kushtia | +880 | (0)71 | 00880(0)71 |
| Laksham | +880 | (0)8032 | 00880(0)8032 |
| Lalmohan | +880 | (0)4925 | 00880(0)4925 |
| Lalmonirhat | +880 | (0)591 | 00880(0)591 |
| Laximpur | +880 | (0)381 | 00880(0)381 |
| Lohagara | +880 | (0)3034 | 00880(0)3034 |
| Lohagara | +880 | (0)4823 | 00880(0)4823 |
| Lohajang | +880 | (0)6923 | 00880(0)6923 |
| Madabpur | +880 | (0)8327 | 00880(0)8327 |
| Madan | +880 | (0)9529 | 00880(0)9529 |
| Madaripur | +880 | (0)661 | 00880(0)661 |
| Madhabdi | +880 | (0)6257 | 00880(0)6257 |
| Magura | +880 | (0)488 | 00880(0)488 |
| Manda | +880 | (0)7425 | 00880(0)7425 |
| Maninganj | +880 | (0)651 | 00880(0)651 |
| Manirampur | +880 | (0)4227 | 00880(0)4227 |
| Matlab | +880 | (0)8426 | 00880(0)8426 |
| Maulavibazar | +880 | (0)861 | 00880(0)861 |
| Mehendigonj | +880 | (0)4325 | 00880(0)4325 |
| Meherpur | +880 | (0)791 | 00880(0)791 |
| Mirjagonj | +880 | (0)4426 | 00880(0)4426 |
| Mirsari | +880 | (0)3024 | 00880(0)3024 |
| Mirzapur | +880 | (0)9229 | 00880(0)9229 |
| Mithapukur | +880 | (0)5225 | 00880(0)5225 |
| Modhupur | +880 | (0)9228 | 00880(0)9228 |
| Mohadevpur | +880 | (0)7426 | 00880(0)7426 |
| Mohanganj | +880 | (0)9524 | 00880(0)9524 |
| Moheshkhali | +880 | (0)3424 | 00880(0)3424 |
| Moheshpur | +880 | (0)4525 | 00880(0)4525 |
| Moksudpur | +880 | (0)6654 | 00880(0)6654 |
| Mollarhat | +880 | (0)4655 | 00880(0)4655 |
| Monahardi | +880 | (0)6253 | 00880(0)6253 |
| Mongla | +880 | (0)4658 | 00880(0)4658 |
| Morelganj | +880 | (0)4656 | 00880(0)4656 |
| Mothbaria | +880 | (0)4625 | 00880(0)4625 |
| Mujibnagar | +880 | (0)7923 | 00880(0)7923 |
| Muktagacha | +880 | (0)9028 | 00880(0)9028 |
| Muladi | +880 | (0)4326 | 00880(0)4326 |
| Munsigonj | +880 | (0)691 | 00880(0)691 |
| Muradnagar | +880 | (0)8026 | 00880(0)8026 |
| Mymensingh | +880 | (0)91 | 00880(0)91 |
| Nabiganj | +880 | (0)8328 | 00880(0)8328 |
| Nabinagar | +880 | (0)8525 | 00880(0)8525 |
| Nagarkanda | +880 | (0)6327 | 00880(0)6327 |
| Nagarpur | +880 | (0)9233 | 00880(0)9233 |
| Nageswari | +880 | (0)5826 | 00880(0)5826 |
| Nagoan | +880 | (0)741 | 00880(0)741 |
| Nalcity | +880 | (0)4953 | 00880(0)4953 |
| Nangalcoat | +880 | (0)8033 | 00880(0)8033 |
| Narail | +880 | (0)481 | 00880(0)481 |
| Narsingdi | +880 | (0)628 | 00880(0)628 |
| Nasirnagar | +880 | (0)8526 | 00880(0)8526 |
| Natore | +880 | (0)771 | 00880(0)771 |
| Nazirpur | +880 | (0)4626 | 00880(0)4626 |
| Netrokona | +880 | (0)951 | 00880(0)951 |
| Nilphamari | +880 | (0)551 | 00880(0)551 |
| Noakhali | +880 | (0)321 | 00880(0)321 |
| Nowabgonj | +880 | (0)6225 | 00880(0)6225 |
| Paba | +880 | (0)7227 | 00880(0)7227 |
| Pabna | +880 | (0)731 | 00880(0)731 |
| Paikgacha | +880 | (0)4027 | 00880(0)4027 |
| Palash | +880 | (0)6254 | 00880(0)6254 |
| Palashbari | +880 | (0)5424 | 00880(0)5424 |
| Panchagar | +880 | (0)568 | 00880(0)568 |
| Panchbibi | +880 | (0)5724 | 00880(0)5724 |
| Pangsha | +880 | (0)6424 | 00880(0)6424 |
| Parshuram | +880 | (0)3324 | 00880(0)3324 |
| Pathorghata | +880 | (0)4455 | 00880(0)4455 |
| Patuakhali | +880 | (0)441 | 00880(0)441 |
| Phulpur | +880 | (0)9020 | 00880(0)9020 |
| Phulpur | +880 | (0)9033 | 00880(0)9033 |
| Pirgonj | +880 | (0)5227 | 00880(0)5227 |
| Pirojpur | +880 | (0)461 | 00880(0)461 |
| Potia | +880 | (0)3035 | 00880(0)3035 |
| Raiganj | +880 | (0)7526 | 00880(0)7526 |
| Raipura | +880 | (0)3822 | 00880(0)3822 |
| Raipura | +880 | (0)6255 | 00880(0)6255 |
| Rajbari | +880 | (0)641 | 00880(0)641 |
| Rajnagar | +880 | (0)8625 | 00880(0)8625 |
| Rajoir | +880 | (0)6623 | 00880(0)6623 |
| Rajshahi | +880 | (0)721 | 00880(0)721 |
| Ramgati (Alexender) | +880 | (0)3823 | 00880(0)3823 |
| Ramgonj | +880 | (0)3824 | 00880(0)3824 |
| Rampal | +880 | (0)4657 | 00880(0)4657 |
| Ramu | +880 | (0)3425 | 00880(0)3425 |
| Rangamati | +880 | (0)351 | 00880(0)351 |
| Rangpur | +880 | (0)521 | 00880(0)521 |
| Rangunia | +880 | (0)3025 | 00880(0)3025 |
| Rauzan | +880 | (0)3026 | 00880(0)3026 |
| Rohanpur | +880 | (0)7823 | 00880(0)7823 |
| Rupganj | +880 | (0)6725 | 00880(0)6725 |
| Rupsha | +880 | (0)4020 | 00880(0)4020 |
| Sadarpur (J.Monjil) | +880 | (0)6328 | 00880(0)6328 |
| Saghata (Bonarpara) | +880 | (0)5426 | 00880(0)5426 |
| Saidpur | +880 | (0)5526 | 00880(0)5526 |
| Sarail | +880 | (0)8527 | 00880(0)8527 |
| Sarishabari | +880 | (0)9827 | 00880(0)9827 |
| Satkania | +880 | (0)3036 | 00880(0)3036 |
| Satkhira | +880 | (0)471 | 00880(0)471 |
| Sayestaganj | +880 | (0)8332 | 00880(0)8332 |
| Senbag | +880 | (0)3225 | 00880(0)3225 |
| Shaharasti | +880 | (0)8427 | 00880(0)8427 |
| Shajatpur | +880 | (0)7527 | 00880(0)7527 |
| Shakhipur | +880 | (0)9232 | 00880(0)9232 |
| Shariakandi | +880 | (0)5028 | 00880(0)5028 |
| Shariatpur | +880 | (0)601 | 00880(0)601 |
| Sharsa | +880 | (0)4228 | 00880(0)4228 |
| Sharsa (Benapol) | +880 | (0)421 | 00880(0)421 |
| Shathiya | +880 | (0)7327 | 00880(0)7327 |
| Sherpur | +880 | (0)5029 | 00880(0)5029 |
| Sherpur | +880 | (0)931 | 00880(0)931 |
| Shetabgonj | +880 | (0)5325 | 00880(0)5325 |
| Shibchar | +880 | (0)6624 | 00880(0)6624 |
| Shibgonj | +880 | (0)7825 | 00880(0)7825 |
| Sibgonj (Mokamtala) | +880 | (0)5020 | 00880(0)5020 |
| Singair | +880 | (0)6527 | 00880(0)6527 |
| Sirajdikhan | +880 | (0)6924 | 00880(0)6924 |
| Sirajganj | +880 | (0)751 | 00880(0)751 |
| Snadwip | +880 | (0)3027 | 00880(0)3027 |
| Sonagazi | +880 | (0)3325 | 00880(0)3325 |
| Sonargaon | +880 | (0)6723 | 00880(0)6723 |
| Sreemongal | +880 | (0)8626 | 00880(0)8626 |
| Sreenagar | +880 | (0)6925 | 00880(0)6925 |
| Sreepur | +880 | (0)4854 | 00880(0)4854 |
| Sreepur | +880 | (0)6825 | 00880(0)6825 |
| Sujanagar | +880 | (0)7329 | 00880(0)7329 |
| Sunamganj | +880 | (0)871 | 00880(0)871 |
| Swarupkhati | +880 | (0)4627 | 00880(0)4627 |
| Sylhet | +880 | (0)821 | 00880(0)821 |
| Tangail | +880 | (0)921 | 00880(0)921 |
| Tanore | +880 | (0)7229 | 00880(0)7229 |
| Tarash | +880 | (0)7528 | 00880(0)7528 |
| Terokhada | +880 | (0)4029 | 00880(0)4029 |
| Thakurgoan | +880 | (0)561 | 00880(0)561 |
| Tongibari | +880 | (0)6926 | 00880(0)6926 |
| Tongipara | +880 | (0)6655 | 00880(0)6655 |
| Trisal | +880 | (0)9032 | 00880(0)9032 |
| Ukhiya | +880 | (0)3427 | 00880(0)3427 |
| Ullapara | +880 | (0)7529 | 00880(0)7529 |
| Uzirpur | +880 | (0)4329 | 00880(0)4329 |
| Zitka | +880 | (0)6524 | 00880(0)6524 |