Italy country code is :
00 39 or +39
You will always have to dial this telephone code before the number you want to call in Italy.

Choose another country :
By countries : By country code :
How to call Italy ?
To call Italy you need to dial like this : 00 + Italy country code + city area code + the number you wish to call. For example to call Italy you always need to do 0039 + number, so it looks like 00 39XXXXXXXXX. (00) is the intrnational access code but from Canada it is 011.
What is the 39 country code ?
0039 is Italy country telephone code. It's the dialing code you need for calling Italy from another country. This page concern only Italy dial code. If you want to know others dialing country codes you can find what you search in homepage.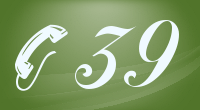 International access code can be replaced by "+" and the dialing code can be written like +39 or like 0039.
Italy cities area codes.
You can find below area codes for major cities of Italy. Before dialing, you must first enter the country code for Italy and then the area code of the city you want to call.
So, you must start your dialing like this :

IDD + Italy country code + city area code + ?????
| City | Dialing codes | Area code | City calling phone code |
| --- | --- | --- | --- |
| Acqui-Terme | +39 | 144 | 0039144 |
| Adria | +39 | 426 | 0039426 |
| Agrigento | +39 | 922 | 0039922 |
| Alba | +39 | 173 | 0039173 |
| Albenga | +39 | 182 | 0039182 |
| Alcamo | +39 | 924 | 0039924 |
| Alessandria | +39 | 131 | 0039131 |
| Ancona | +39 | 71 | 003971 |
| Andria | +39 | 883 | 0039883 |
| Aosta | +39 | 165 | 0039165 |
| Arezzo | +39 | 575 | 0039575 |
| Arona | +39 | 322 | 0039322 |
| Ascoli Piceno | +39 | 736 | 0039736 |
| Asti | +39 | 141 | 0039141 |
| Avellino | +39 | 825 | 0039825 |
| Avezzano | +39 | 863 | 0039863 |
| Bari | +39 | 80 | 003980 |
| Bassano Del Grappa | +39 | 424 | 0039424 |
| Battipaglia | +39 | 828 | 0039828 |
| Baveno | +39 | 323 | 0039323 |
| Belluno | +39 | 437 | 0039437 |
| Benevento | +39 | 824 | 0039824 |
| Bergamo | +39 | 35 | 003935 |
| Biella | +39 | 15 | 003915 |
| Bologna | +39 | 51 | 003951 |
| Bolzano | +39 | 471 | 0039471 |
| Borgosesia | +39 | 163 | 0039163 |
| Breno | +39 | 364 | 0039364 |
| Brescia | +39 | 30 | 003930 |
| Bressanone | +39 | 472 | 0039472 |
| Brindisi | +39 | 831 | 0039831 |
| Brunico | +39 | 474 | 0039474 |
| Busto Arsizio | +39 | 331 | 0039331 |
| Cagliari | +39 | 70 | 003970 |
| Caltagirone | +39 | 933 | 0039933 |
| Caltanisetta | +39 | 934 | 0039934 |
| Camerino | +39 | 737 | 0039737 |
| Campobasso | +39 | 874 | 0039874 |
| Capri | +39 | 81 | 003981 |
| Casale Monferrato | +39 | 142 | 0039142 |
| Casalmaggiore | +39 | 375 | 0039375 |
| Caserta | +39 | 823 | 0039823 |
| Cassino | +39 | 776 | 0039776 |
| Castrovillari | +39 | 981 | 0039981 |
| Catania | +39 | 95 | 003995 |
| Catanzaro | +39 | 961 | 0039961 |
| Cavalese | +39 | 462 | 0039462 |
| Cefalu' | +39 | 921 | 0039921 |
| Cerignola | +39 | 885 | 0039885 |
| Cervignano Del Friuli | +39 | 431 | 0039431 |
| Cesena | +39 | 547 | 0039547 |
| Chianciano Terme | +39 | 578 | 0039578 |
| Chiavenna | +39 | 343 | 0039343 |
| Chieti | +39 | 871 | 0039871 |
| Civitavecchia | +39 | 766 | 0039766 |
| Cles | +39 | 463 | 0039463 |
| Clusone | +39 | 346 | 0039346 |
| Codogno | +39 | 377 | 0039377 |
| Comacchio | +39 | 533 | 0039533 |
| Como | +39 | 31 | 003931 |
| Conegliano | +39 | 438 | 0039438 |
| Cortina d'Ampezzo | +39 | 436 | 0039436 |
| Cosenza | +39 | 984 | 0039984 |
| Crema | +39 | 373 | 0039373 |
| Cremona | +39 | 372 | 0039372 |
| Crotone | +39 | 962 | 0039962 |
| Cuneo | +39 | 171 | 0039171 |
| Domodossola | +39 | 324 | 0039324 |
| Empoli | +39 | 571 | 0039571 |
| Enna | +39 | 935 | 0039935 |
| Este | +39 | 429 | 0039429 |
| Fabriano | +39 | 732 | 0039732 |
| Faenza | +39 | 546 | 0039546 |
| Feltre | +39 | 439 | 0039439 |
| Fermo | +39 | 734 | 0039734 |
| Ferrara | +39 | 532 | 0039532 |
| Fidenza | +39 | 524 | 0039524 |
| Firenze | +39 | 55 | 003955 |
| Florence (Firenze) | +39 | 55 | 003955 |
| Foggia | +39 | 881 | 0039881 |
| Foligno | +39 | 742 | 0039742 |
| Follonica | +39 | 566 | 0039566 |
| Forli' | +39 | 543 | 0039543 |
| Formia | +39 | 771 | 0039771 |
| Fornovo Di Taro | +39 | 525 | 0039525 |
| Frosinone | +39 | 775 | 0039775 |
| Gallipoli | +39 | 833 | 0039833 |
| Genoa | +39 | 10 | 003910 |
| Gorizia | +39 | 481 | 0039481 |
| Grosseto | +39 | 564 | 0039564 |
| Iglesias | +39 | 781 | 0039781 |
| Imola | +39 | 542 | 0039542 |
| Imperia | +39 | 183 | 0039183 |
| Isernia | +39 | 865 | 0039865 |
| Ivrea | +39 | 125 | 0039125 |
| Jesi | +39 | 731 | 0039731 |
| L'aquila | +39 | 862 | 0039862 |
| La Spezia | +39 | 187 | 0039187 |
| Lagonegro | +39 | 973 | 0039973 |
| Lamezia Terme | +39 | 968 | 0039968 |
| Lanciano | +39 | 872 | 0039872 |
| Lanusei | +39 | 782 | 0039782 |
| Lanzo Torinese | +39 | 123 | 0039123 |
| Latina | +39 | 773 | 0039773 |
| Lecce | +39 | 832 | 0039832 |
| Lecco | +39 | 341 | 0039341 |
| Legnano | +39 | 442 | 0039442 |
| Livorno | +39 | 586 | 0039586 |
| Locri | +39 | 964 | 0039964 |
| Lodi | +39 | 371 | 0039371 |
| Lucca | +39 | 583 | 0039583 |
| Lugo | +39 | 545 | 0039545 |
| Macerata | +39 | 733 | 0039733 |
| Macomer | +39 | 785 | 0039785 |
| Madonna de Campiglio | +39 | 465 | 0039465 |
| Maglie | +39 | 836 | 0039836 |
| Manfredonia | +39 | 884 | 0039884 |
| Mantova | +39 | 376 | 0039376 |
| Massa | +39 | 585 | 0039585 |
| Matera | +39 | 835 | 0039835 |
| Melfi | +39 | 972 | 0039972 |
| Menaggio | +39 | 344 | 0039344 |
| Merano | +39 | 473 | 0039473 |
| Messina | +39 | 90 | 003990 |
| Milan | +39 | 2 | 00392 |
| Milano | +39 | 2 | 00392 |
| Mirandola | +39 | 535 | 0039535 |
| Modena | +39 | 59 | 003959 |
| Mondovi' | +39 | 174 | 0039174 |
| Montebelluna | +39 | 423 | 0039423 |
| Montecatini Terme | +39 | 572 | 0039572 |
| Monza | +39 | 39 | 003939 |
| Mortara | +39 | 384 | 0039384 |
| Muro Lucano | +39 | 976 | 0039976 |
| Naples | +39 | 81 | 003981 |
| Napoli | +39 | 81 | 003981 |
| Novara | +39 | 321 | 0039321 |
| Novi Ligure | +39 | 143 | 0039143 |
| Nuoro | +39 | 784 | 0039784 |
| Olbia | +39 | 789 | 0039789 |
| Oristano | +39 | 783 | 0039783 |
| Orvieto | +39 | 763 | 0039763 |
| Ostiglia | +39 | 386 | 0039386 |
| Padova | +39 | 49 | 003949 |
| Palermo | +39 | 91 | 003991 |
| Palmi | +39 | 966 | 0039966 |
| Paola | +39 | 982 | 0039982 |
| Parma | +39 | 521 | 0039521 |
| Patti | +39 | 941 | 0039941 |
| Pavia | +39 | 382 | 0039382 |
| Perugia | +39 | 75 | 003975 |
| Pesaro | +39 | 721 | 0039721 |
| Pescara | +39 | 85 | 003985 |
| Piacenza | +39 | 523 | 0039523 |
| Pieve di adore | +39 | 435 | 0039435 |
| Pinerolo | +39 | 121 | 0039121 |
| Piombino | +39 | 565 | 0039565 |
| Pisa | +39 | 50 | 003950 |
| Pistoia | +39 | 573 | 0039573 |
| Poggio Mirteto | +39 | 765 | 0039765 |
| Pontedera | +39 | 587 | 0039587 |
| Pordenone | +39 | 434 | 0039434 |
| Porretta Terme | +39 | 534 | 0039534 |
| Potenza | +39 | 971 | 0039971 |
| Prato | +39 | 574 | 0039574 |
| Ragusa | +39 | 932 | 0039932 |
| Rapallo | +39 | 185 | 0039185 |
| Ravenna | +39 | 544 | 0039544 |
| Reggio Calabria | +39 | 965 | 0039965 |
| Reggio Emilia | +39 | 522 | 0039522 |
| Rieti | +39 | 746 | 0039746 |
| Rimini | +39 | 541 | 0039541 |
| Rivarolo Canavese | +39 | 124 | 0039124 |
| Rome | +39 | 6 | 00396 |
| Rossano | +39 | 983 | 0039983 |
| Rovereto | +39 | 464 | 0039464 |
| Rovigo | +39 | 425 | 0039425 |
| S. Angelo Dei Lombardi | +39 | 827 | 0039827 |
| S. Benedetto Del Tronto | +39 | 735 | 0039735 |
| S. Dona' Di Piave | +39 | 421 | 0039421 |
| S. Pellegrino Terme | +39 | 345 | 0039345 |
| Saint Vincent | +39 | 166 | 0039166 |
| Sala Consilina | +39 | 975 | 0039975 |
| Salerno | +39 | 89 | 003989 |
| Salo' | +39 | 365 | 0039365 |
| Saluzzo | +39 | 175 | 0039175 |
| San Marino | +39 | 549 | 0039549 |
| San Remo | +39 | 184 | 0039184 |
| San Severo | +39 | 882 | 0039882 |
| Sassari | +39 | 79 | 003979 |
| Sassuolo | +39 | 536 | 0039536 |
| Savigliano | +39 | 172 | 0039172 |
| Savona | +39 | 19 | 003919 |
| Scalea | +39 | 985 | 0039985 |
| Schio | +39 | 445 | 0039445 |
| Sciacca | +39 | 925 | 0039925 |
| Seregno | +39 | 362 | 0039362 |
| Siena | +39 | 577 | 0039577 |
| Siracusa | +39 | 931 | 0039931 |
| Sondrio | +39 | 342 | 0039342 |
| Soresina | +39 | 374 | 0039374 |
| Soverato | +39 | 967 | 0039967 |
| Spilimbergo | +39 | 427 | 0039427 |
| Spoleto | +39 | 743 | 0039743 |
| Stradella | +39 | 385 | 0039385 |
| Sulmona | +39 | 864 | 0039864 |
| Susa | +39 | 122 | 0039122 |
| Taormina | +39 | 942 | 0039942 |
| Taranto | +39 | 99 | 003999 |
| Tarvisio | +39 | 428 | 0039428 |
| Teramo | +39 | 861 | 0039861 |
| Termoli | +39 | 875 | 0039875 |
| Terni | +39 | 744 | 0039744 |
| Tione Di Trento | +39 | 465 | 0039465 |
| Tivoli | +39 | 774 | 0039774 |
| Tolmezzo | +39 | 433 | 0039433 |
| Torino | +39 | 11 | 003911 |
| Trapani | +39 | 923 | 0039923 |
| Trento | +39 | 461 | 0039461 |
| Treviglio | +39 | 363 | 0039363 |
| Treviso | +39 | 422 | 0039422 |
| Trieste | +39 | 40 | 003940 |
| Udine | +39 | 432 | 0039432 |
| Urbino | +39 | 722 | 0039722 |
| Varese | +39 | 332 | 0039332 |
| Vasto | +39 | 873 | 0039873 |
| Vatican City | +39 | 6 | 00396 |
| Venezia (Mestre) | +39 | 41 | 003941 |
| Venice | +39 | 41 | 003941 |
| Vercelli | +39 | 161 | 0039161 |
| Verona | +39 | 45 | 003945 |
| Viareggio | +39 | 584 | 0039584 |
| Vibo Valentia | +39 | 963 | 0039963 |
| Vicenza | +39 | 444 | 0039444 |
| Vigevano | +39 | 381 | 0039381 |
| Villa Della Lucania | +39 | 974 | 0039974 |
| Viterbo | +39 | 761 | 0039761 |
| Voghera | +39 | 383 | 0039383 |
| Volterra | +39 | 588 | 0039588 |