Paraguay country code is :
00 595 or +595
You will always have to dial this telephone code before the number you want to call in Paraguay.

Choose another country :
By countries : By country code :
How to call Paraguay ?
To call Paraguay you need to dial like this : 00 + Paraguay country code + city area code + the number you wish to call. For example to call Paraguay you always need to do 00595 + number, so it looks like 00 595XXXXXXXXX. (00) is the intrnational access code but from Canada it is 011.
What is the 595 country code ?
00595 is Paraguay country telephone code. It's the dialing code you need for calling Paraguay from another country. This page concern only Paraguay dial code. If you want to know others dialing country codes you can find what you search in homepage.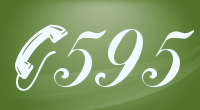 International access code can be replaced by "+" and the dialing code can be written like +595 or like 00595.
Paraguay cities area codes.
You can find below area codes for major cities of Paraguay. Before dialing, you must first enter the country code for Paraguay and then the area code of the city you want to call.
So, you must start your dialing like this :

IDD + Paraguay country code + city area code + ?????
| City | Dialing codes | Area code | City calling phone code |
| --- | --- | --- | --- |
|   Acahay | +595 | 535 | 00595535 |
|   Alberdi | +595 | 780 | 00595780 |
|   Aregua | +595 | 291 | 00595291 |
|   Asuncion | +595 | 21 | 0059521 |
|   Asuncion (Rural) | +595 | 92 | 0059592 |
|   Atyra | +595 | 520 | 00595520 |
|   Ayolas | +595 | 72 | 0059572 |
|   Bella Vista Norte | +595 | 38 | 0059538 |
|   Bella Vista Sur | +595 | 767 | 00595767 |
|   Bella Vista Sur / Fixed Rural Cellular | +595 | 873 | 00595873 |
|   Benjamin Aceval | +595 | 271 | 00595271 |
|   Caacupe | +595 | 511 | 00595511 |
|   Caaguazu | +595 | 522 | 00595522 |
|   Caazapa | +595 | 542 | 00595542 |
|   Capiata | +595 | 28 | 0059528 |
|   Capiibary | +595 | 453 | 00595453 |
|   Capitan Bado | +595 | 37 | 0059537 |
|   Capitan Miranda | +595 | 71 | 0059571 |
|   Capitan Miranda | +595 | 718 | 00595718 |
|   Caraguatay | +595 | 517 | 00595517 |
|   Carapegua | +595 | 532 | 00595532 |
|   Cargil | +595 | 644 | 00595644 |
|   Carmen Del Parana | +595 | 762 | 00595762 |
|   Cedrales | +595 | 633 | 00595633 |
|   Ciudad Del Este | +595 | 61 | 0059561 |
|   Colonia Fram | +595 | 761 | 00595761 |
|   Colonia Independencia | +595 | 548 | 00595548 |
|   Colonia Loma Plata | +595 | 918 | 00595918 |
|   Colonia Neuland | +595 | 951 | 00595951 |
|   Colonia Nueva Esperanza | +595 | 464 | 00595464 |
|   Colonia Obligado | +595 | 717 | 00595717 |
|   Colonia Volendam | +595 | 451 | 00595451 |
|   Colonia Yguazu | +595 | 632 | 00595632 |
|   Concepcion | +595 | 31 | 0059531 |
|   Coronel Bogado | +595 | 741 | 00595741 |
|   Coronel Oviedo | +595 | 521 | 00595521 |
|   Corpus Christi | +595 | 345 | 00595345 |
|   Curuguaty | +595 | 48 | 0059548 |
|   Emboscada | +595 | 529 | 00595529 |
|   Eusebio Ayala | +595 | 514 | 00595514 |
|   Filadelfia | +595 | 91 | 0059591 |
|   Filadelfia (Rural) | +595 | 94 | 0059594 |
|   General Delgado | +595 | 740 | 00595740 |
|   General Diaz | +595 | 787 | 00595787 |
|   General Elizardo Aquino | +595 | 418 | 00595418 |
|   General Artigas | +595 | 743 | 00595743 |
|   Guarambare | +595 | 293 | 00595293 |
|   Hernandarias | +595 | 631 | 00595631 |
|   Hoenau | +595 | 75 | 0059575 |
|   Horqueta | +595 | 32 | 0059532 |
|   Ita | +595 | 24 | 0059524 |
|   Itacurubi De La Cordillera | +595 | 518 | 00595518 |
|   Itacurubi Del Rosario | +595 | 41 | 0059541 |
|   Itape | +595 | 554 | 00595554 |
|   Itaugua | +595 | 294 | 00595294 |
|   Jose Augusto Saldivar | +595 | 295 | 00595295 |
|   Jose Domingo Ocampos | +595 | 527 | 00595527 |
|   Juan E. O'Leary | +595 | 674 | 00595674 |
|   Juan Eulogio Estigarribia | +595 | 528 | 00595528 |
|   Juan Eulogio Estigarribia / Fixed Rural Cellular | +595 | 871 | 00595871 |
|   Juan Leon Mallorquin | +595 | 675 | 00595675 |
|   Juan Manuel Frutos | +595 | 524 | 00595524 |
|   Kressburgo | +595 | 672 | 00595672 |
|   La Colmena | +595 | 537 | 00595537 |
|   La Paz | +595 | 763 | 00595763 |
|   Loreto | +595 | 33 | 0059533 |
|   Maria Auxiliadora | +595 | 764 | 00595764 |
|   Mariscal Estigarribia | +595 | 952 | 00595952 |
|   Mauricio Jose Troche | +595 | 550 | 00595550 |
|   Mayor Otaño | +595 | 671 | 00595671 |
|   Naranjal | +595 | 676 | 00595676 |
|   Nueva Italia | +595 | 292 | 00595292 |
|   Paraguari | +595 | 531 | 00595531 |
|   Paso De Patria | +595 | 785 | 00595785 |
|   Paso Yobay | +595 | 552 | 00595552 |
|   Pedro Juan Caballero | +595 | 36 | 0059536 |
|   Pilar | +595 | 86 | 0059586 |
|   Pirapo | +595 | 768 | 00595768 |
|   Pirayu | +595 | 519 | 00595519 |
|   Piribebuy | +595 | 515 | 00595515 |
|   Pozo Colorado (Rural) | +595 | 93 | 0059593 |
|   Puente Kyha | +595 | 47 | 0059547 |
|   Quiindy | +595 | 536 | 00595536 |
|   Salto Del Guaira | +595 | 46 | 0059546 |
|   San Alberto | +595 | 677 | 00595677 |
|   San Bernardino | +595 | 512 | 00595512 |
|   San Cosme | +595 | 73 | 0059573 |
|   San Estanislao | +595 | 43 | 0059543 |
|   San Ignacio / Misiones | +595 | 82 | 0059582 |
|   San Jose De Los Arroyos | +595 | 523 | 00595523 |
|   San Juan Bautista / Misiones | +595 | 81 | 0059581 |
|   San Juan Neembucu | +595 | 784 | 00595784 |
|   San Juan Nepomuceno | +595 | 544 | 00595544 |
|   San Miguel / Misiones | +595 | 783 | 00595783 |
|   San Pedro Del Parana | +595 | 742 | 00595742 |
|   San Pedro Del Ycua Mandyju | +595 | 42 | 0059542 |
|   San Roque Gonzalez De Santacruz | +595 | 538 | 00595538 |
|   Santa Maràa / Misiones | +595 | 781 | 00595781 |
|   Santa Rita | +595 | 673 | 00595673 |
|   Santa Rosa / Misiones | +595 | 858 | 00595858 |
|   Santa Rosa Del Monday | +595 | 678 | 00595678 |
|   Santiago | +595 | 782 | 00595782 |
|   Sapukai | +595 | 539 | 00595539 |
|   Tebicuary | +595 | 553 | 00595553 |
|   Tobati | +595 | 516 | 00595516 |
|   Valle Mi | +595 | 351 | 00595351 |
|   Vicente Ignacio Iturbe | +595 | 546 | 00595546 |
|   Villa Del Rosario | +595 | 44 | 0059544 |
|   Villa Florida | +595 | 83 | 0059583 |
|   Villa Hayes | +595 | 26 | 0059526 |
|   Villarrica | +595 | 541 | 00595541 |
|   Villeta | +595 | 25 | 0059525 |
|   Yaguaron | +595 | 533 | 00595533 |
|   Yataity | +595 | 549 | 00595549 |
|   Yby Ja'U | +595 | 39 | 0059539 |
|   Ybycui | +595 | 534 | 00595534 |
|   Yegros | +595 | 545 | 00595545 |
|   Ypacarai | +595 | 513 | 00595513 |
|   Ypane | +595 | 275 | 00595275 |
|   Yuty | +595 | 547 | 00595547 |