Turkey country code is :
00 90 or +90
You will always have to dial this telephone code before the number you want to call in Turkey.

Choose another country :
By countries : By country code :
How to call Turkey ?
To call Turkey you need to dial like this : 00 + Turkey country code + city area code + the number you wish to call. For example to call Turkey you always need to do 0090 + number, so it looks like 00 90XXXXXXXXX. (00) is the intrnational access code but from Canada it is 011.
What is the 90 country code ?
0090 is Turkey country telephone code. It's the dialing code you need for calling Turkey from another country. This page concern only Turkey dial code. If you want to know others dialing country codes you can find what you search in homepage.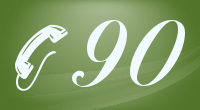 International access code can be replaced by "+" and the dialing code can be written like +90 or like 0090.
Turkey cities area codes.
You can find below area codes for major cities of Turkey. Before dialing, you must first enter the country code for Turkey and then the area code of the city you want to call.
So, you must start your dialing like this :

IDD + Turkey country code + city area code + ?????
| City | Dialing codes | Area code | City calling phone code |
| --- | --- | --- | --- |
| Adana area code | +90 | 322 | 0090322 |
| Adiyaman area code | +90 | 416 | 0090416 |
| Afyon area code | +90 | 272 | 0090272 |
| Agri area code | +90 | 472 | 0090472 |
| Aksaray area code | +90 | 382 | 0090382 |
| Amasya area code | +90 | 358 | 0090358 |
| Ankara area code | +90 | 312 | 0090312 |
| Antalya area code | +90 | 242 | 0090242 |
| Ardahan area code | +90 | 478 | 0090478 |
| Artvin area code | +90 | 466 | 0090466 |
| Aydin area code | +90 | 256 | 0090256 |
| Balikesir area code | +90 | 266 | 0090266 |
| Bartin area code | +90 | 378 | 0090378 |
| Batman area code | +90 | 488 | 0090488 |
| Bayburt area code | +90 | 458 | 0090458 |
| Bilecik area code | +90 | 228 | 0090228 |
| Bingo area code | +90 | 426 | 0090426 |
| Bitus area code | +90 | 434 | 0090434 |
| Bolu area code | +90 | 374 | 0090374 |
| Bornoua area code | +90 | 232 | 0090232 |
| Burdur area code | +90 | 248 | 0090248 |
| Bursa area code | +90 | 224 | 0090224 |
| Canakkale area code | +90 | 286 | 0090286 |
| Cankiri area code | +90 | 376 | 0090376 |
| Corum area code | +90 | 364 | 0090364 |
| Denizli area code | +90 | 258 | 0090258 |
| Diyarbakir area code | +90 | 412 | 0090412 |
| Edirne area code | +90 | 284 | 0090284 |
| Elazig area code | +90 | 424 | 0090424 |
| Erzincan area code | +90 | 446 | 0090446 |
| Erzurum area code | +90 | 442 | 0090442 |
| Eskisehir area code | +90 | 222 | 0090222 |
| Gaziantep area code | +90 | 342 | 0090342 |
| Giresun area code | +90 | 454 | 0090454 |
| Gumushane area code | +90 | 456 | 0090456 |
| Hatay area code | +90 | 326 | 0090326 |
| Hakkari area code | +90 | 438 | 0090438 |
| Igdir area code | +90 | 476 | 0090476 |
| Isparta area code | +90 | 246 | 0090246 |
| Icel (Mersin) area code | +90 | 324 | 0090324 |
| Istanbul (European Side) area code | +90 | 212 | 0090212 |
| Istanbul (Asian Side) area code | +90 | 216 | 0090216 |
| Izmir area code | +90 | 232 | 0090232 |
| Kahramanmaras area code | +90 | 344 | 0090344 |
| Karaman area code | +90 | 338 | 0090338 |
| Kars area code | +90 | 474 | 0090474 |
| Kastamonu area code | +90 | 366 | 0090366 |
| Kayseri area code | +90 | 352 | 0090352 |
| Kirikkale area code | +90 | 318 | 0090318 |
| Kirklareli area code | +90 | 288 | 0090288 |
| Kirsehir area code | +90 | 386 | 0090386 |
| Kocaeli area code | +90 | 262 | 0090262 |
| Konya area code | +90 | 332 | 0090332 |
| Kutahya area code | +90 | 274 | 0090274 |
| Lefkosa area code | +90 | 392 | 0090392 |
| Malatya area code | +90 | 422 | 0090422 |
| Manisa area code | +90 | 236 | 0090236 |
| Mardin area code | +90 | 482 | 0090482 |
| Mersin area code | +90 | 392 | 0090392 |
| Mugla area code | +90 | 252 | 0090252 |
| Mus area code | +90 | 436 | 0090436 |
| Nevsehir area code | +90 | 384 | 0090384 |
| Nigde area code | +90 | 388 | 0090388 |
| Ordu area code | +90 | 452 | 0090452 |
| Rize area code | +90 | 464 | 0090464 |
| Sakarya (Adapazari) area code | +90 | 264 | 0090264 |
| Samsun area code | +90 | 362 | 0090362 |
| Siirt area code | +90 | 484 | 0090484 |
| Sinop area code | +90 | 368 | 0090368 |
| Sivas area code | +90 | 346 | 0090346 |
| Sanliurfa area code | +90 | 414 | 0090414 |
| Sirnak area code | +90 | 486 | 0090486 |
| Tekirdag area code | +90 | 282 | 0090282 |
| Tokat area code | +90 | 356 | 0090356 |
| Trabzon area code | +90 | 462 | 0090462 |
| Tunceli area code | +90 | 428 | 0090428 |
| Usak area code | +90 | 276 | 0090276 |
| Van area code | +90 | 432 | 0090432 |
| Yalova area code | +90 | 226 | 0090226 |
| Yozgat area code | +90 | 354 | 0090354 |
| Zonguldak area code | +90 | 372 | 0090372 |